This year the City of Prince Albert is providing their bus services for Saskatchewan Rivers Public School Division High school students.  Bus passes can be bought at the office for $20/month.
Important information about rural school bus routes
Any rural students needing the school bus this school year must be registered.  It only takes 2 to 3 minutes and is very easy to do!
Registering your child for busing is necessary, but doesn't have to be done every year.  Please only re-register if the student's information (such as school, address or contact info) is changing.  Please register if you are not sure if you already have.
Registering online is quick and easy.  Doing so now will ensure your child is placed on the proper bus for the first day of school.  Not registering on time could delay having your child assigned a bus several days into the new school year.
The direct link to register is https://srsd.mybusplanner.ca/Workflow/Forms/CA_SK_SRSD/TransportationRequest.aspx?FormVersionId=500351cb-6925-4dc1-b33d-1a6146a9a4e0  or you can simply type "Sask Rivers School Division" or "SRSD119" in a search engine (we recommend Google) and we will surely pop up.  Look for "Transportation Requests" in the green band towards the bottom of any of our web pages.
If you have any question please contact your school or the Transportation Department at 306 763-2323.
Thank you,
Ryan Bruce, Manager of Transportation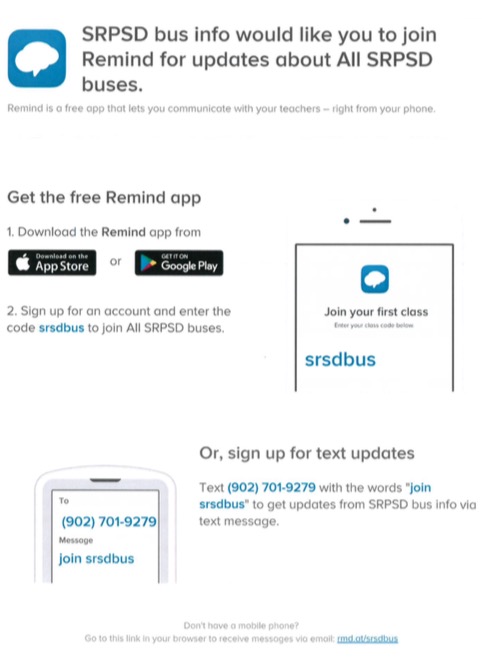 Transportation registration – online