MHCB is an initiative funded by the Saskatchewan Health Authority in partnership with the Ministry of Education and the Ministry of Health. A total of 10 schools in Saskatchewan have been selected as sites for the initiative.
PACI is currently the only high school in Prince Albert to offer this initiative. Our team focuses on prevention and proactive approaches to mental health through promotion, early identification, awareness and hands on training.
Our team consists of a Coordinator and Promoter who work with students, teachers, families, and community members to build connection and capacity.
Regan Jacobson – Mental Health Capacity Coordinator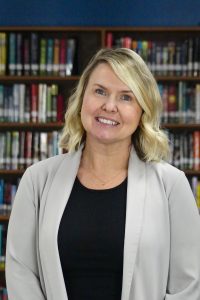 I am the Mental Health Capacity Building Coordinator at both PACI and St. John Community School. This is a new program to Prince Albert and I have been in the role since August 2022. I have a Sociology degree from the University of Saskatchewan and have worked the last 20 years with Community Based Organizations to support individuals in finding employment, learning skills and accessing services in our community. I strongly believe that services should be easy to access and that our schools can provide connections to support that.
Outside of work I enjoy spending time with my family, travelling and golfing. Summer and fall are my favorite seasons and I do not enjoy being cold… unless it's from eating too much ice cream!
Contact me @ Regan Jacobson
Jaime Smith-Windsor – Mental Health Capacity Promoter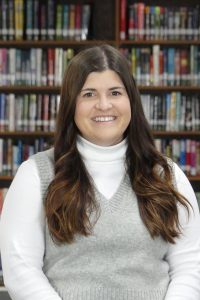 I am the Mental Health Capacity Building Wellness Promoter here at PACI. I have been in the school since January of 2023 and work directly with students, staff, and families to provide direct programming to increase knowledge and skills that enable others to better their own mental health and wellness. I have a Bachelors of Arts in social science with a focus in kinesiology, sociology and First Nations studies, and am a certified Recreation Therapist from the CTRA and NCTRC.
I am a movement enthusiast who loves fitness and teaching group exercise classes, but also in my own leisure I enjoy exploring different mediums of art, reading a good book, or hanging out with my family and our dog Captain.
Contact me @ Jaime Smith-Windsor
Follow us on Instagram:
For Mental Health literacy resources to help support yourself, a friend, or family member, please access: